In this section, you can add/edit/remove employees who serve booking products/services.
Note: There should be at least one employee so the booking function will work. There will a default employee created when you install the app.
Add an employee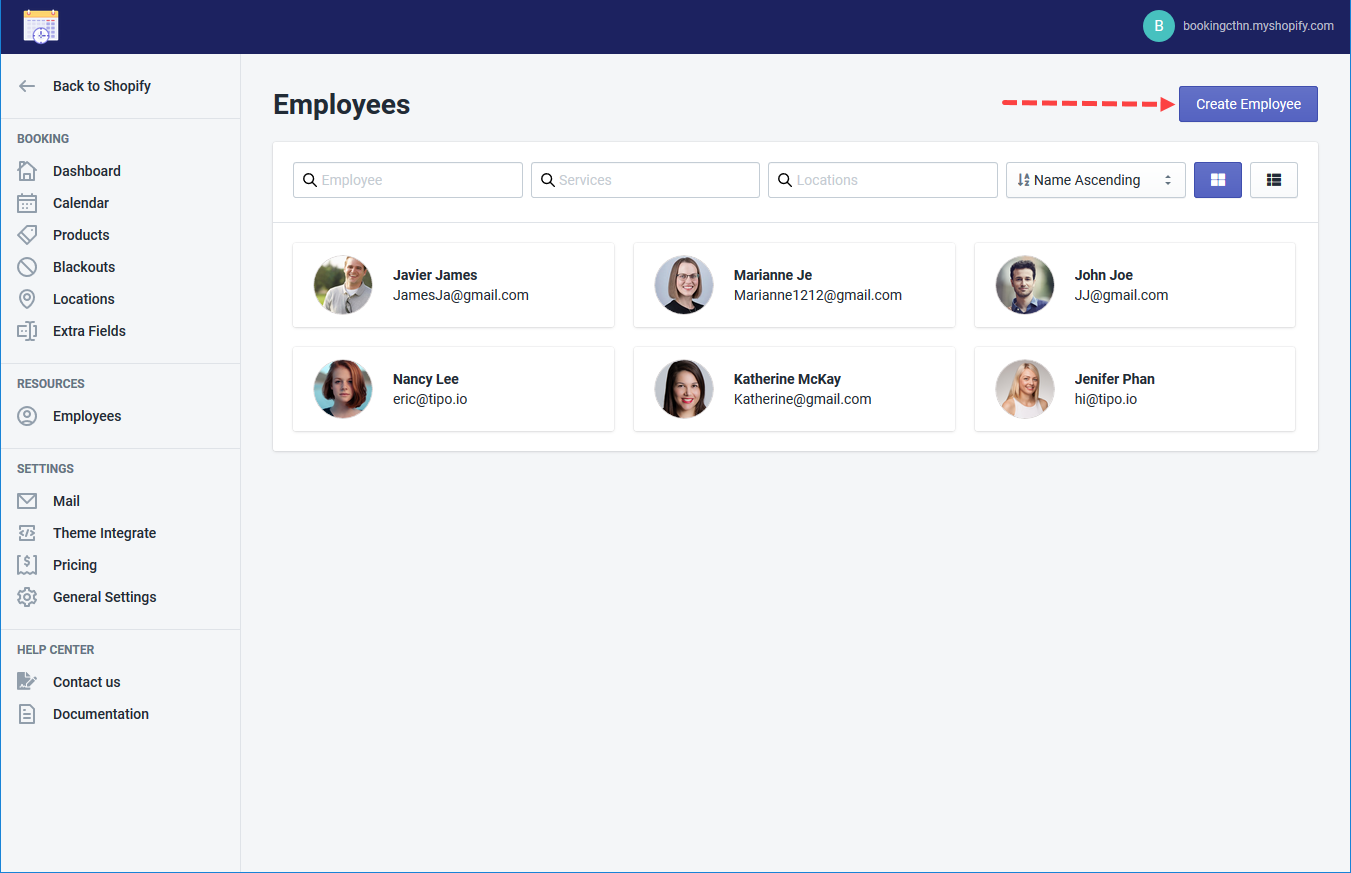 Add Employee details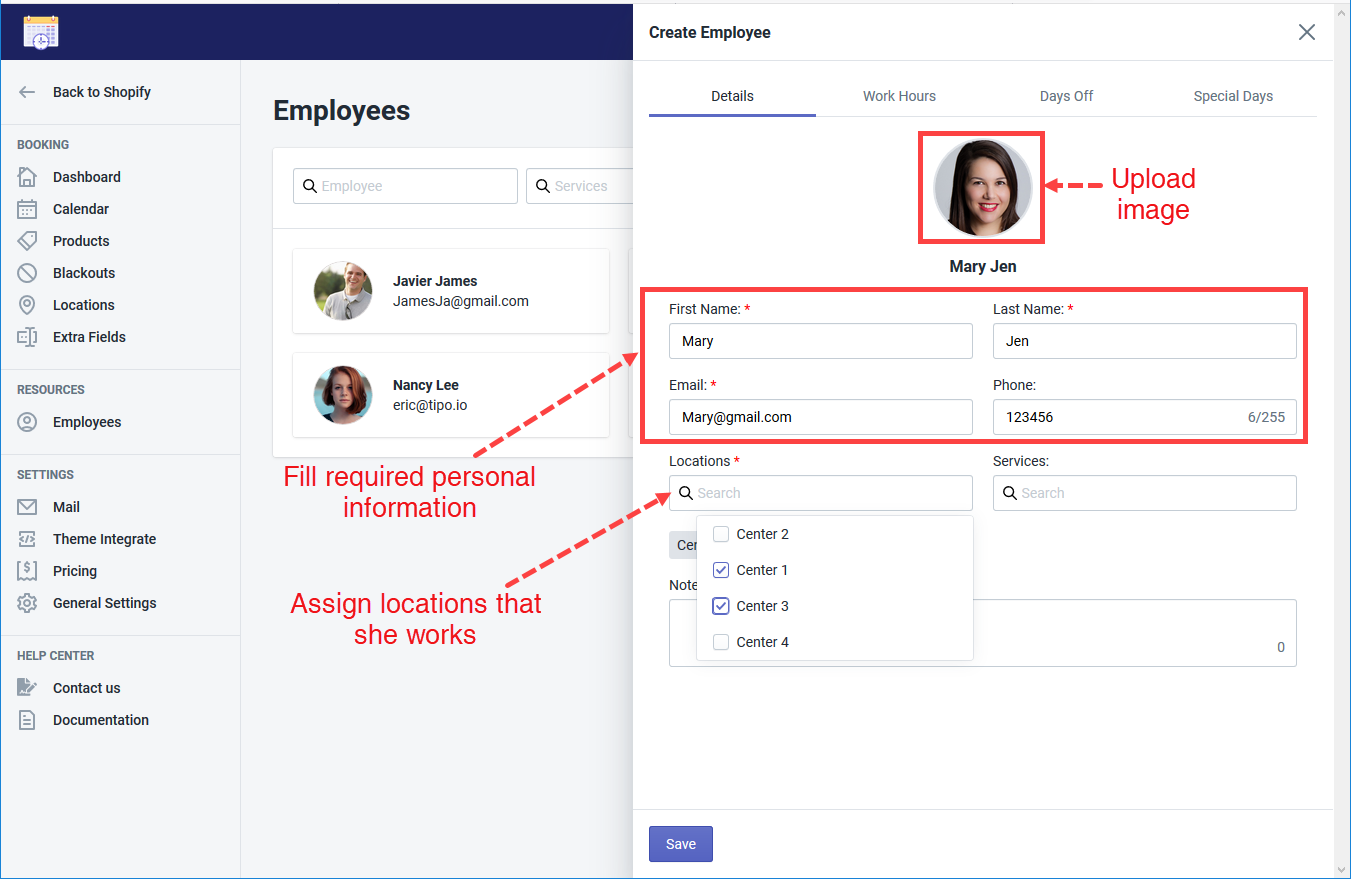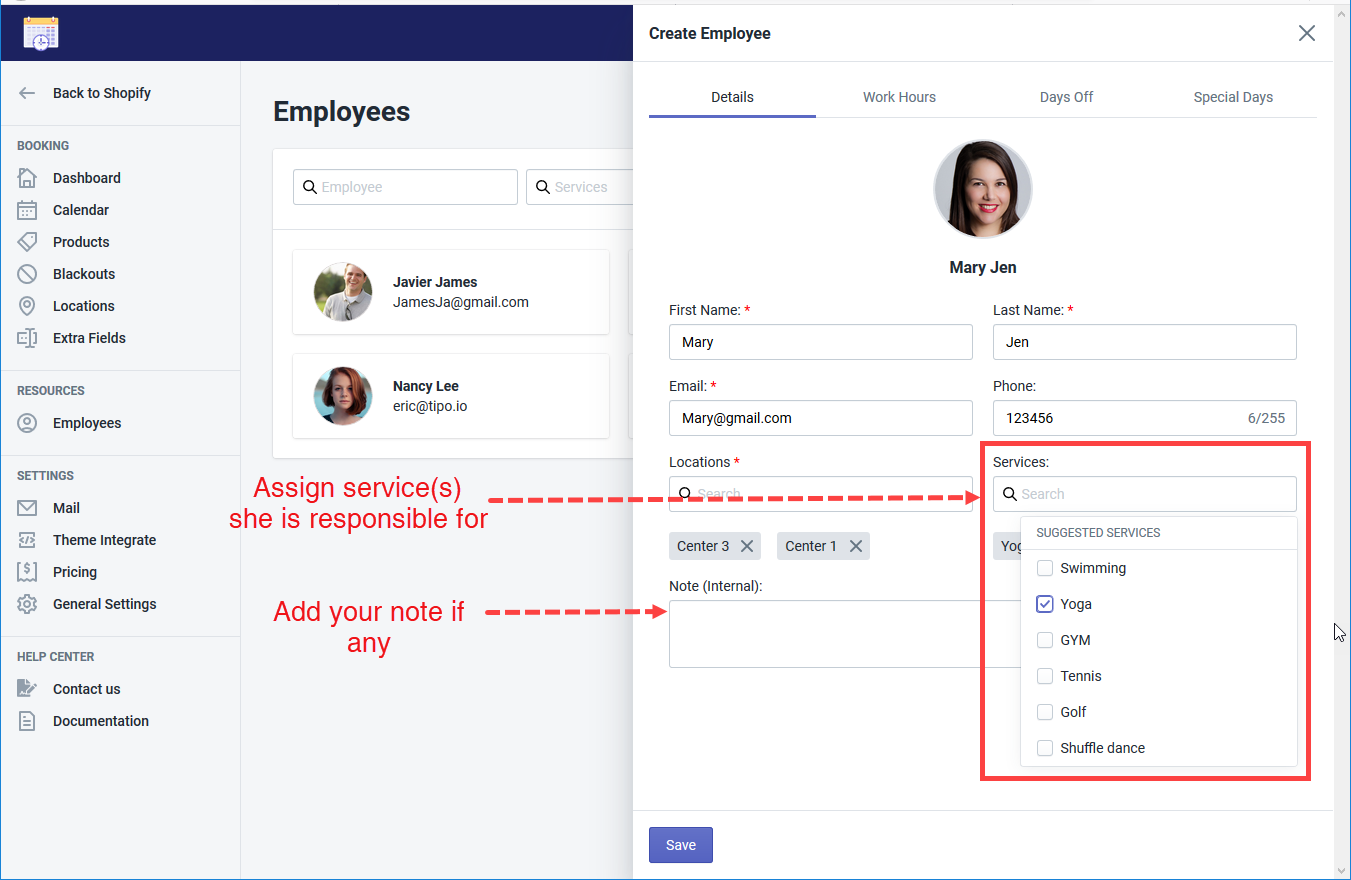 Add Works Hours
Move to Work Hours tab
Set daily available time periods of this employee in a week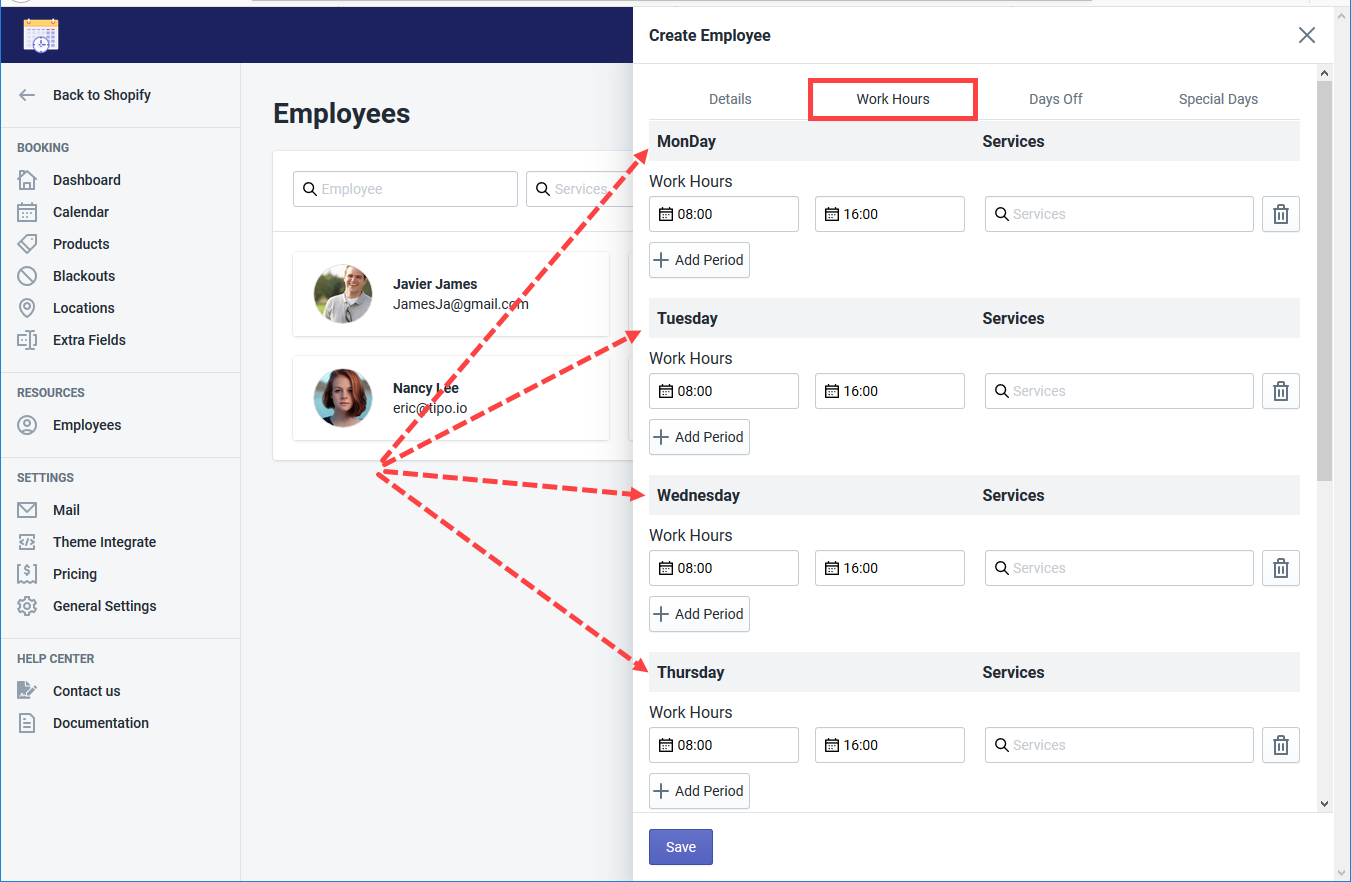 You can more periods of available time in one day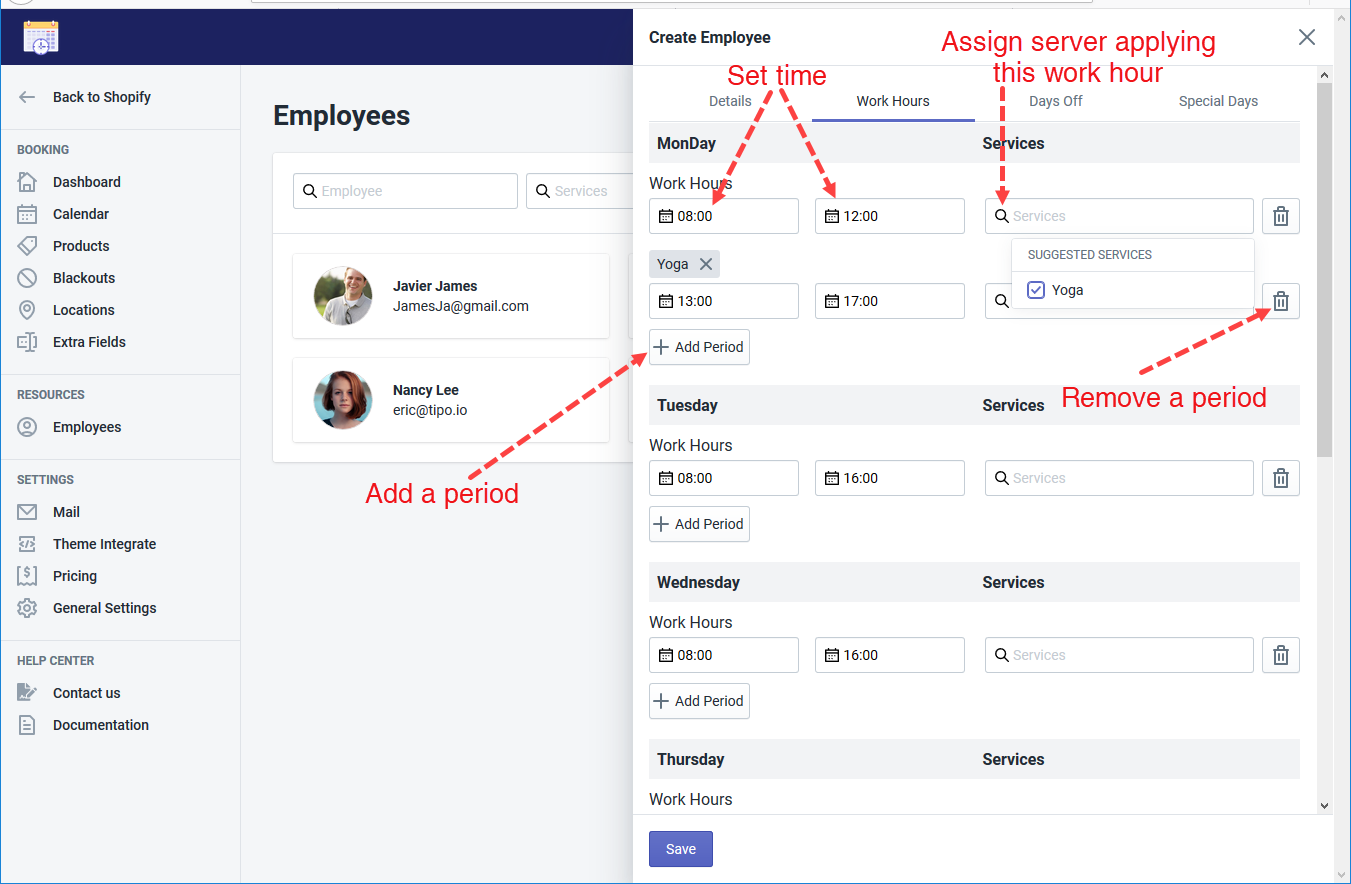 Add Days off
Move to Days Off tab.
Days off are the days that this employee in unavailable at work.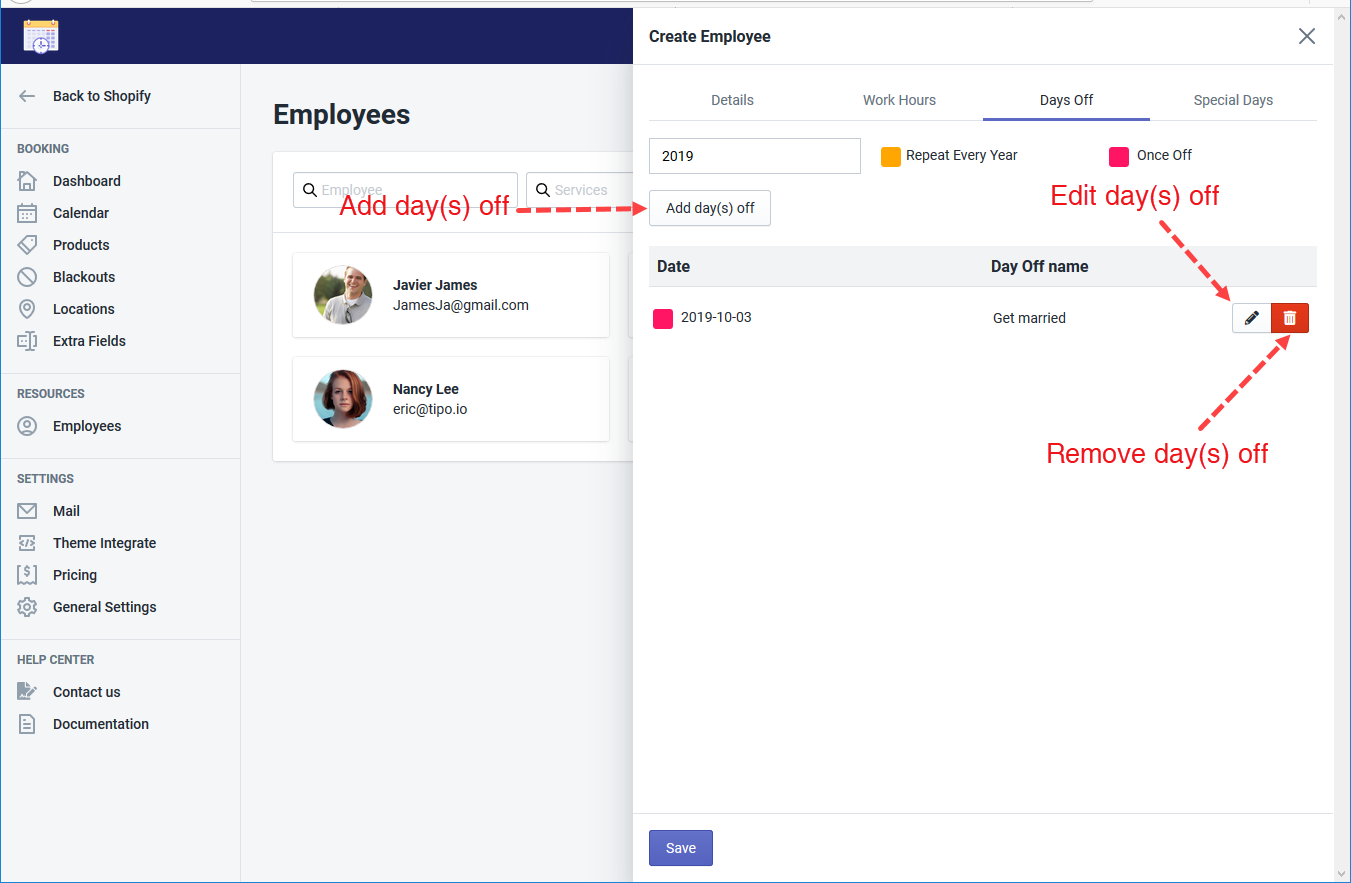 How to add day(s) off?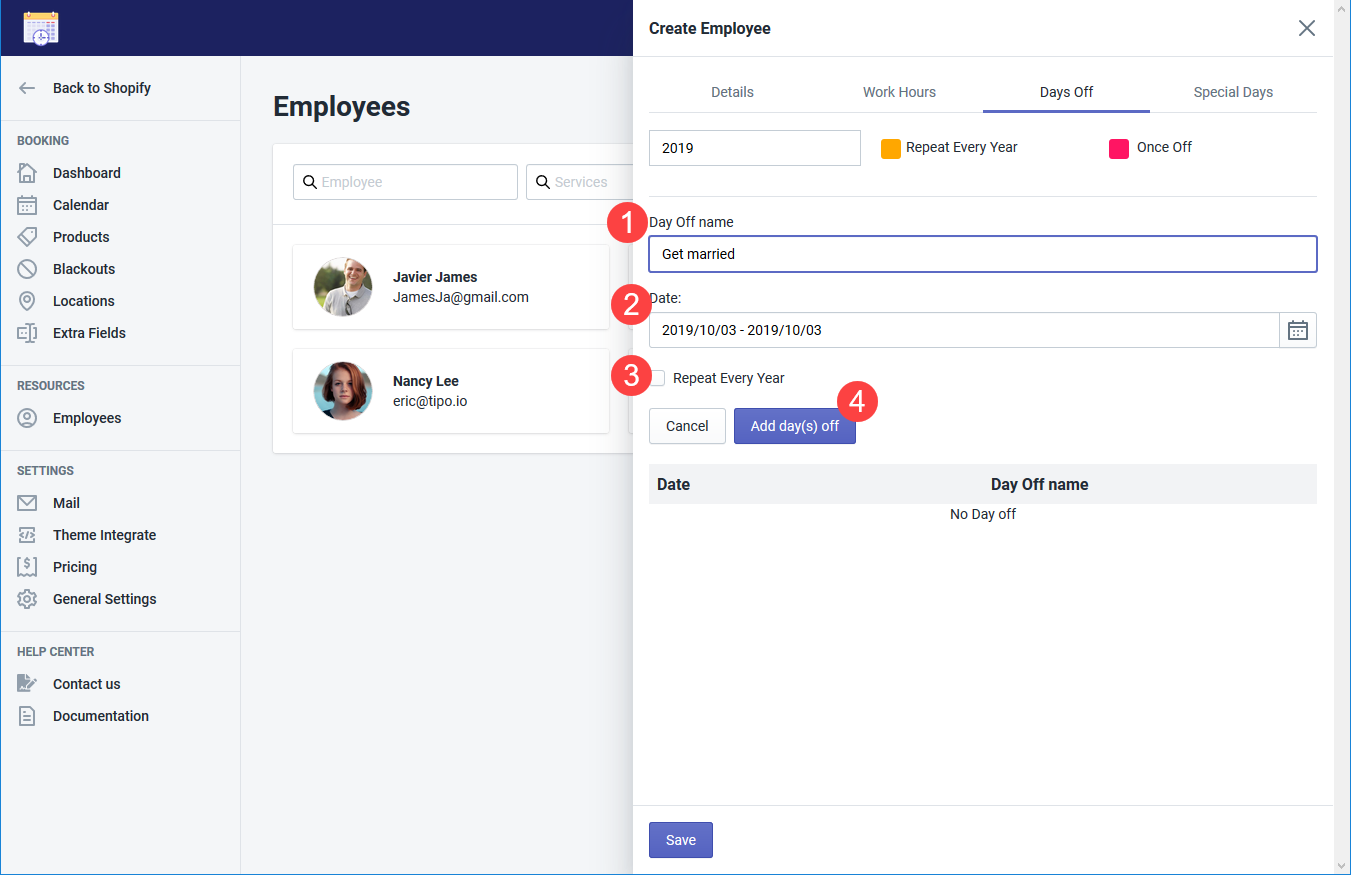 Special days
Special days are the special period of available time in a special day. For example, the employee's daily working hour is from 8 AM to 5 PM. But in the special day, he is only available from 6PM to 10 PM.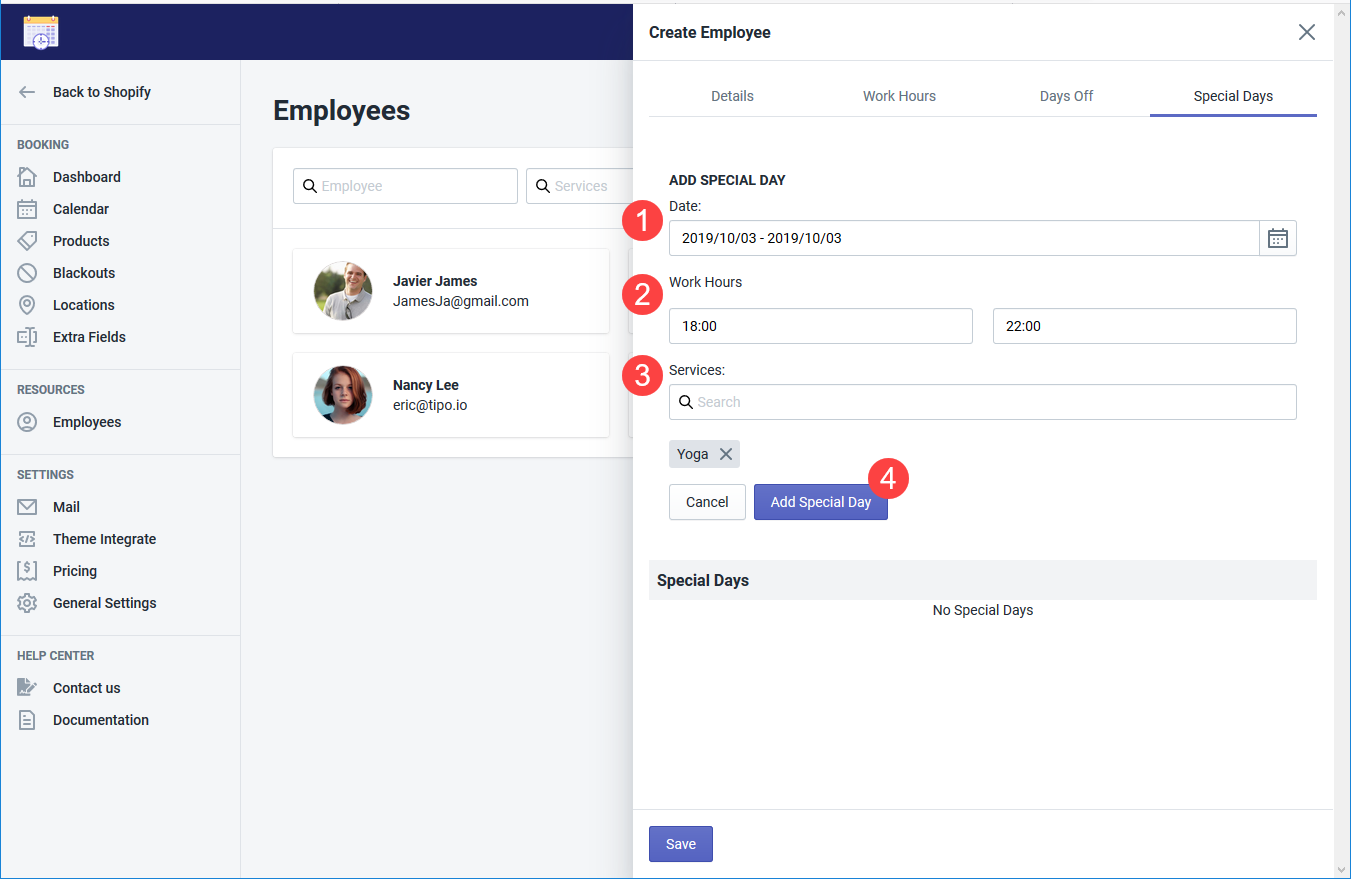 Click Save to finish.
Note: You can search for employee(s) by name, service or location