This feature allows you to add custom fields to your booking form.
Create extra fields
1. From the app admin page, go to Forms 
2. Click Create Extra fields
3. Add the name of the extra field set
4. Click on the field type you want to add
5. Configure the fields added
6. Click Save
Field types
1. Text and Textarea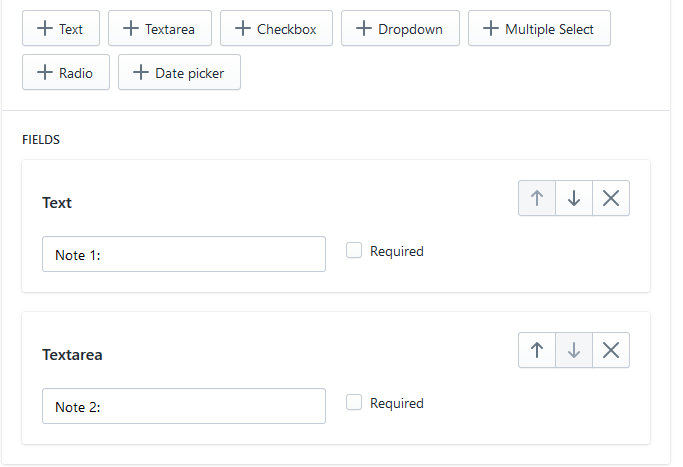 Add Extra fields to Service booking form
From the app admin page, go to Services
Edit the service you want to add extra field
On the Edit page, find Extra fields section
Select one extra field set you've created > click Save
Note
The extra fields will show up after customers schedule booking date and time.
Need support?
Don't hesitate to contact us if you have any questions or suggestions. Please contact us at: hi@tipo.io