Note
If the service has multiple employees, it is required to show the employee dropdown on the booking form.
Requied
Please make sure that you enable Employees function before you want to add employees.
 From the app admin page > click Employees
Click Add employee
Upload avatar and input required employee information
Set up the employee's Availability
In Location part, assign this employee to locations (if any)
In Service part

, select the service(s) that this employee will serve

Click Save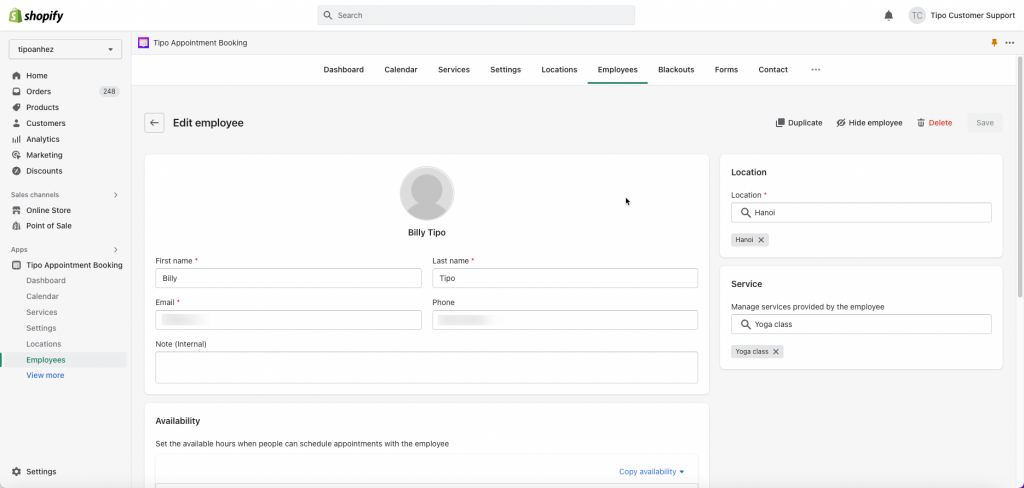 Warning!
Employee's available time will be affected by Blackout settings.
Add employee's Unavailable time
From the app back end, click Employees > open the employee detail you want to edit
Scroll down to Availability, select the employee(s) in the EMPLOYEES ASSIGNED TO THIS EVENT field or create a new employee to assign to the service
 Click on Edit Availability button in the employee name you want to adjust the time
 Click on a date you want >  click the Unavailable button > Apply to > select the date(s) you want
Save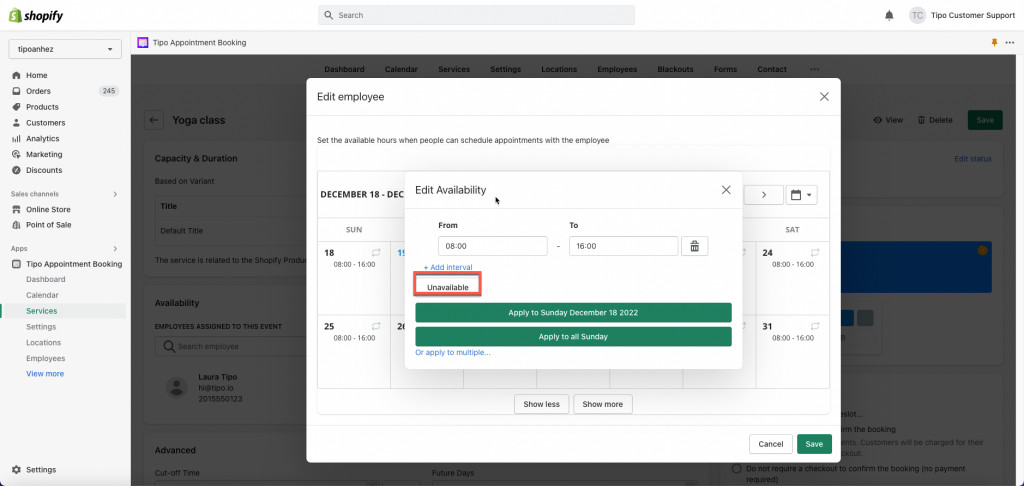 Note:
You can use this feature to quickly create an employee who has the similar information with the existed one.
Need support?
Don't hesitate to contact us if you have any questions or suggestions. Please contact us at: hi@tipo.io