There are 2 ways to block off certain dates or times:
Using Blackouts
Edit availability time of Employee
Using Blackouts
You should use this feature if you need block off for multi services in the same dates.
Steps to manage 
From the app admin page > click Blackouts > click Add blackout button
Enter name of the blackout day. For example: National Day
Set the date & time that you are unavailable
Choose the service which you want to block off the certain date and time
Click Save
The dates that are blocked will be greyed our on the booking form.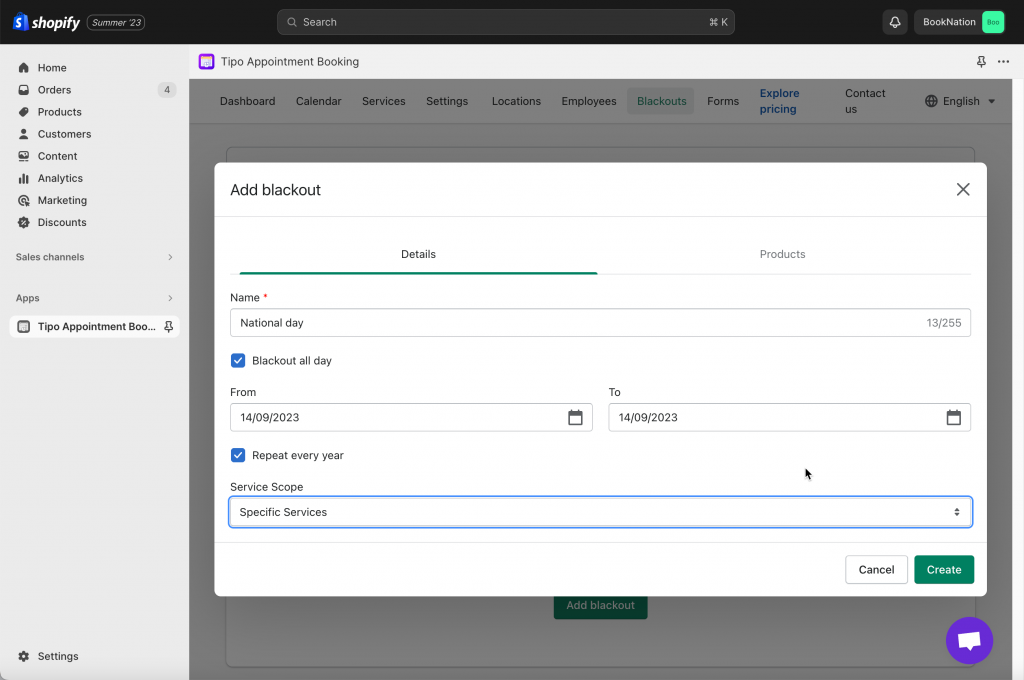 Edit availability time of Employee
You can easy block off a certain date or time by editing availability time of employee. Learn more
Need support?
Don't hesitate to contact us if you have any questions or suggestions. Please contact us at: hi@tipo.io