This article shows you how to create multiple locations and assign locations to employees.
Note : One employee is only available at one location.
First , go to
app
Settings
> 
General
, enable multiple locations on front store: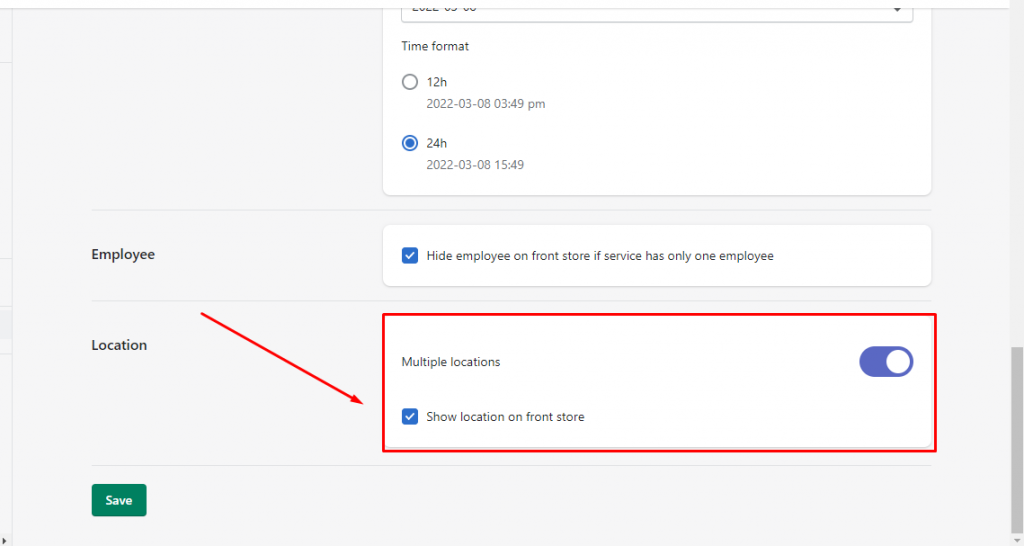 – Go to Locations, add location as you want:
Note :Please note that there must be more than 1 location so that the Location part will appear in the Employee detail.

– Go to Employees, add Locations to employees: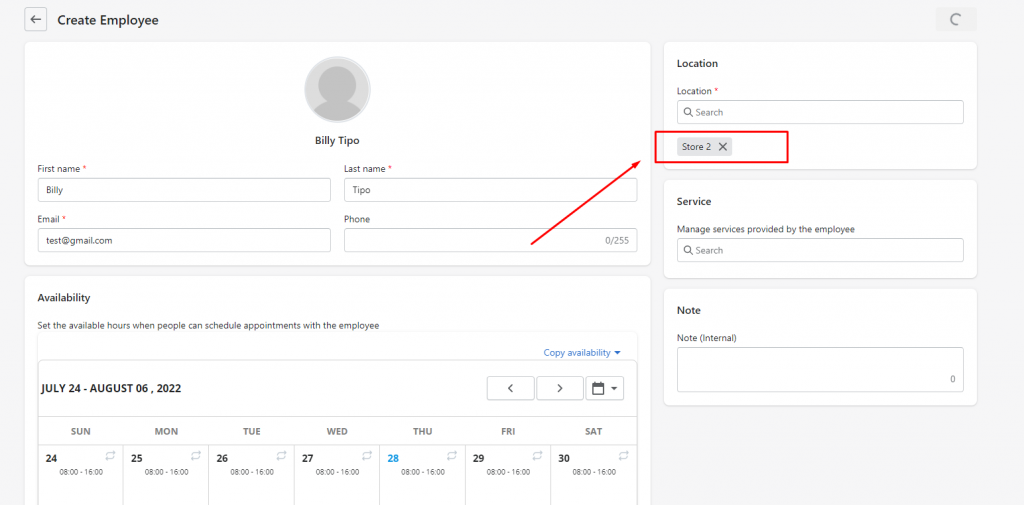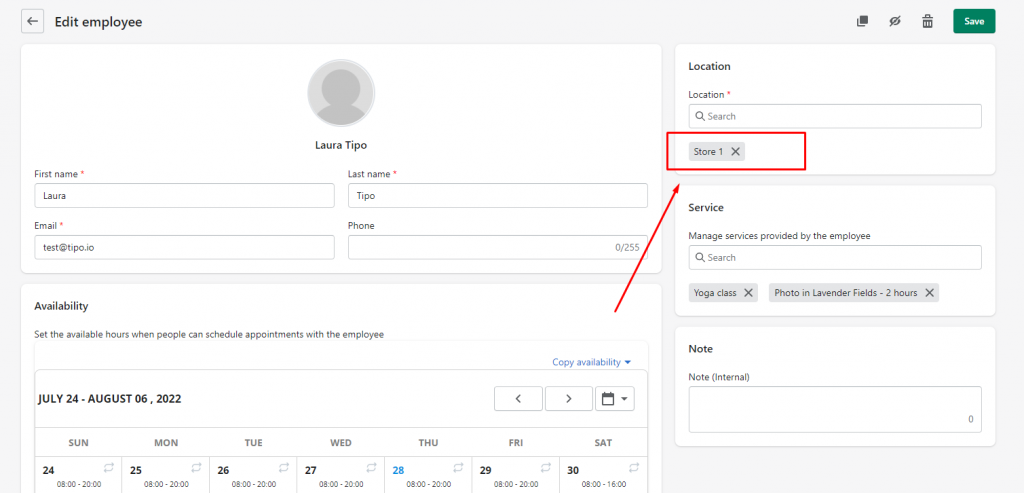 – Assign multiple employee to the service: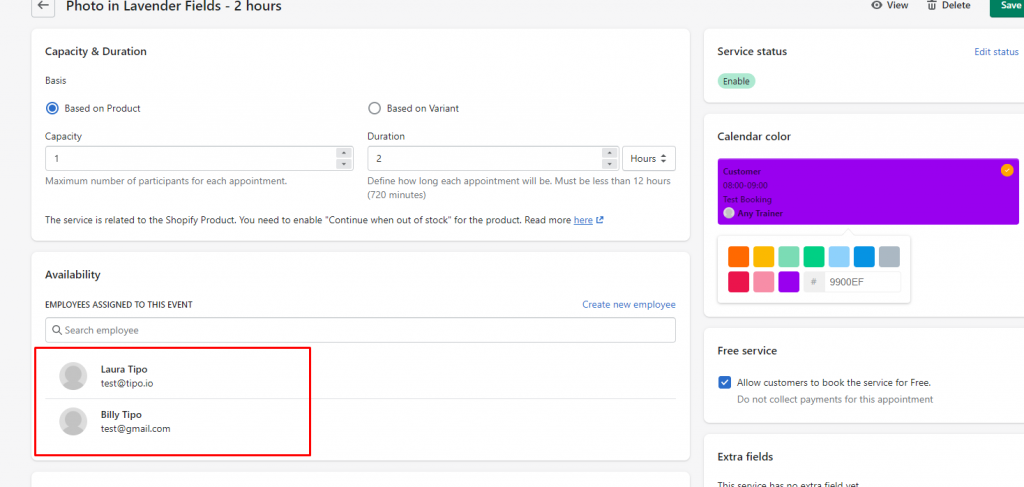 – On the booking form, customers choose employee and then the corresponding location appear: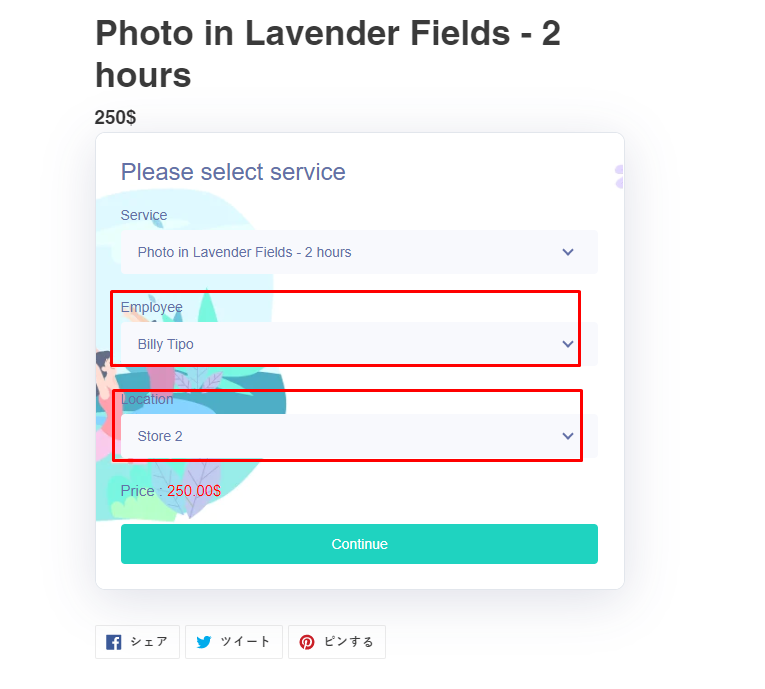 Need support? Don't hesitate to contact us if you have any questions or suggestions. Please contact us at: hi@tipo.io