In the first step, you have to add product(s) to your first auction. In the dashboard on the top left corner, click on "Products":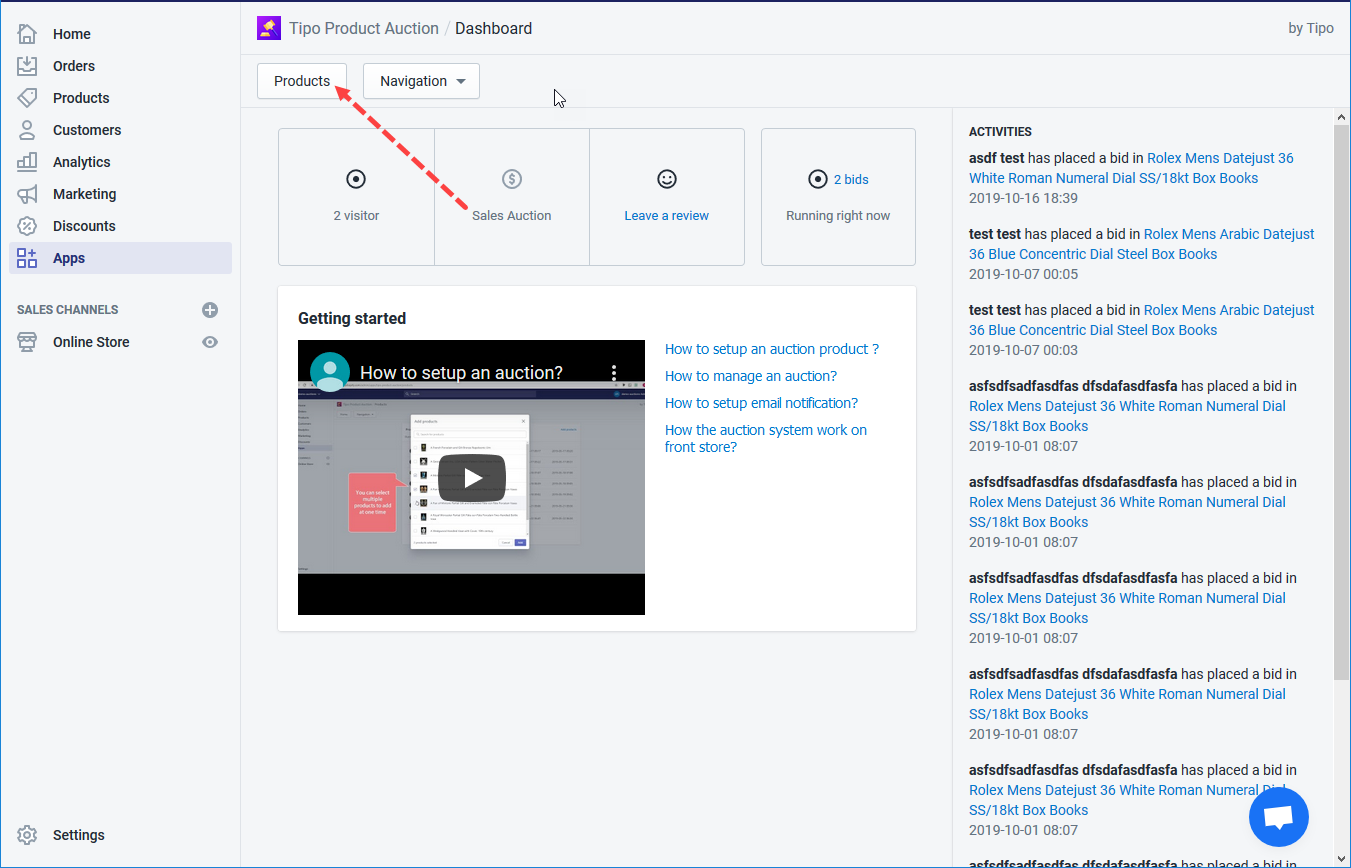 Next, click "Add Product" button: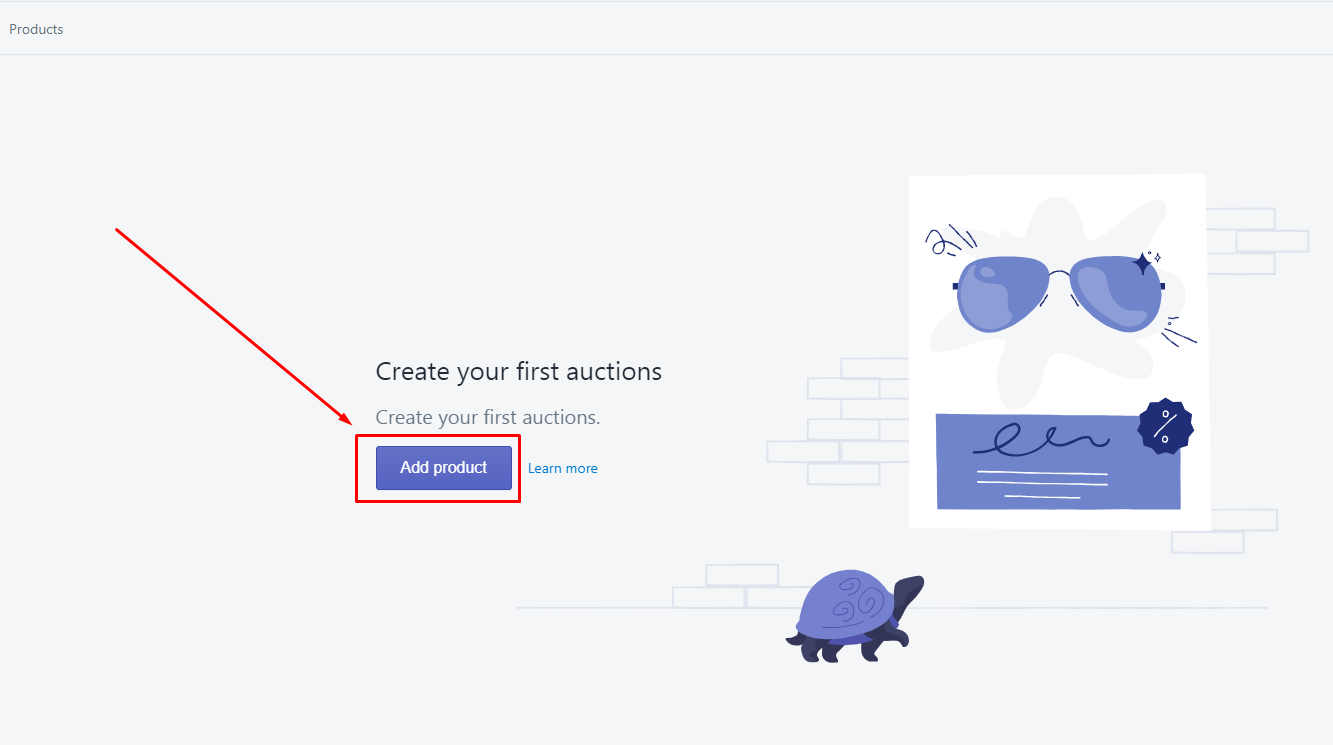 Then you  pick up products to put into the new auction.
Note: You can select multiple products at one time.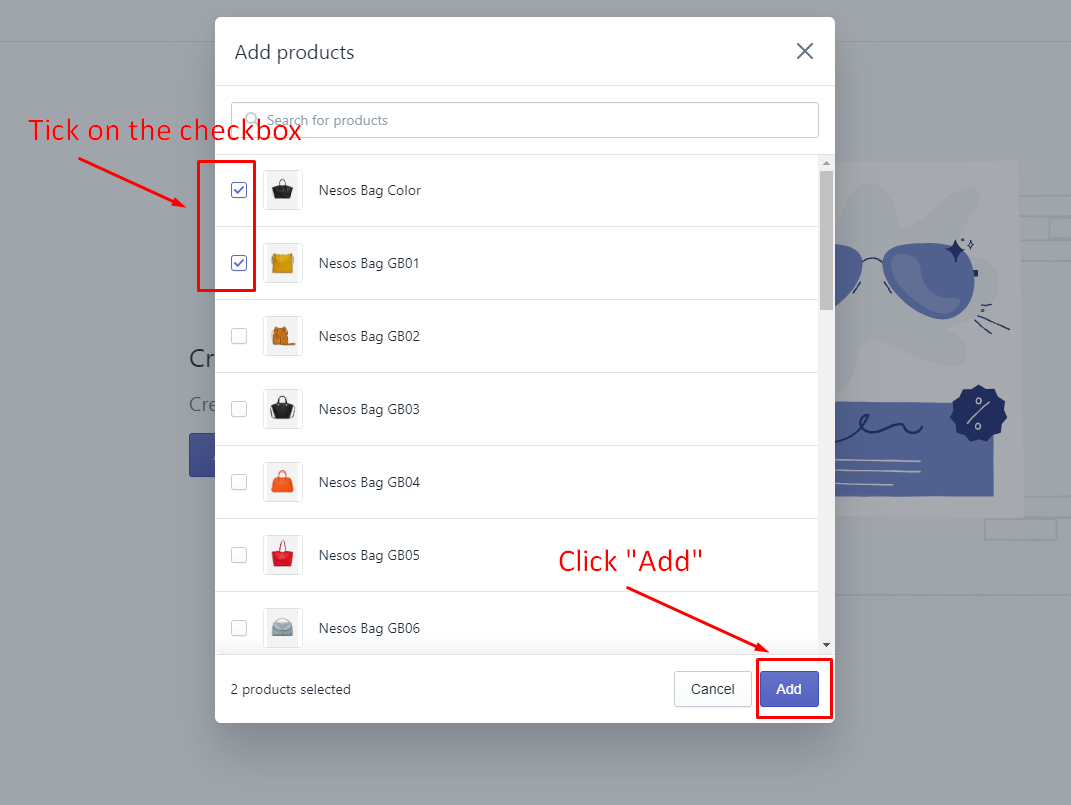 Configurations
The configuration window for an auction includes the following settings: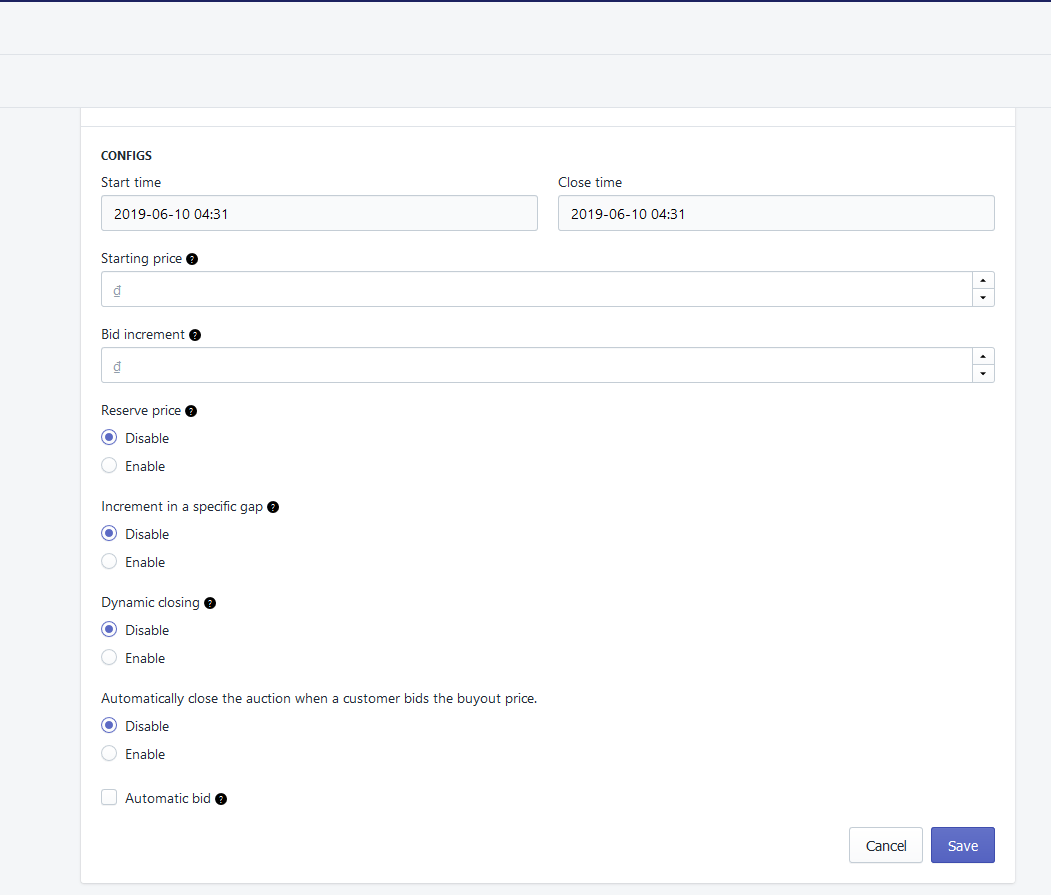 Start and Close time
Start time: The planned time to officially start the auction
Close time: The planned time to close the auction. Note: The closing time value has to be greater than starting time value.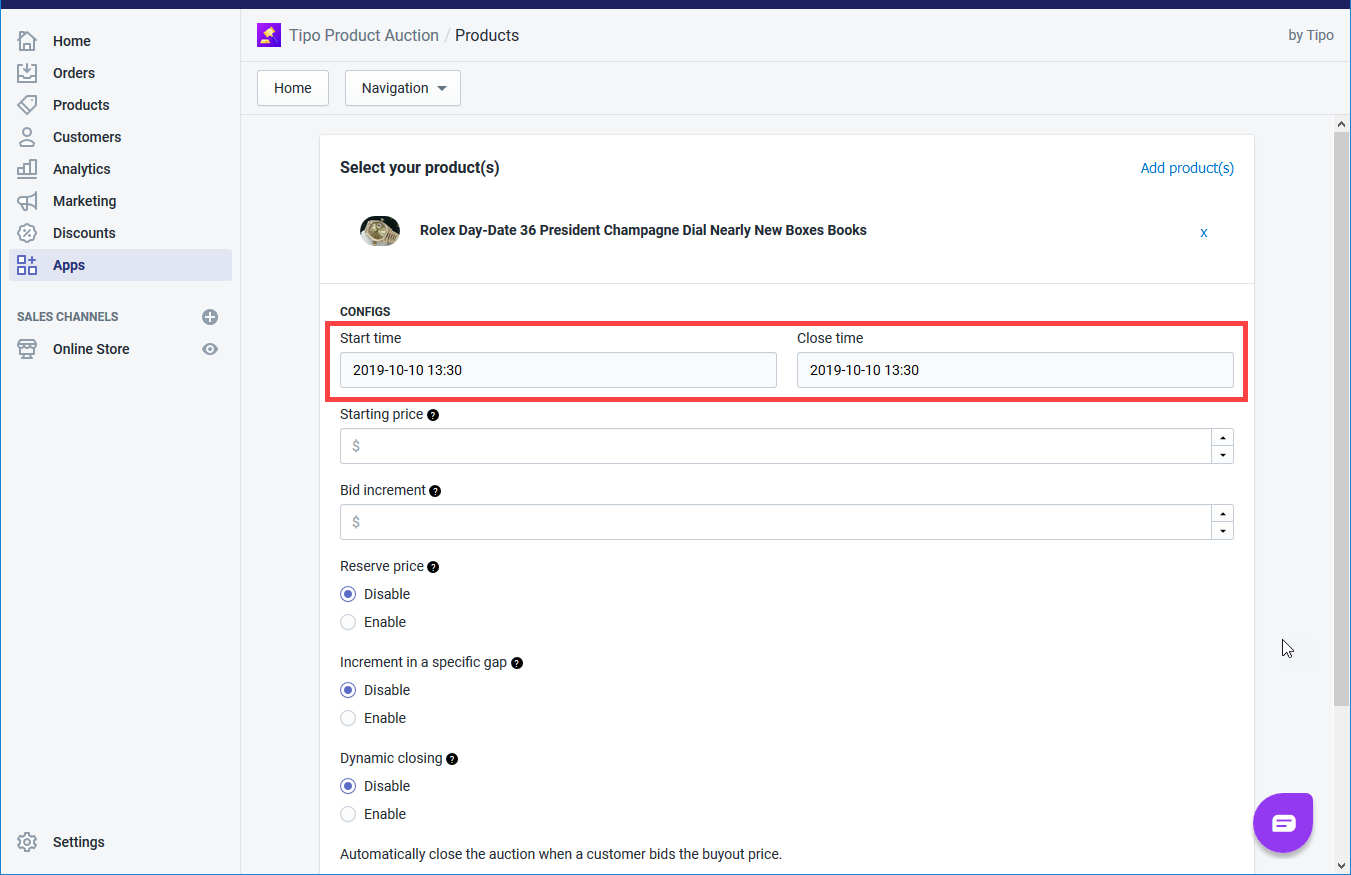 Start and close time in the front end: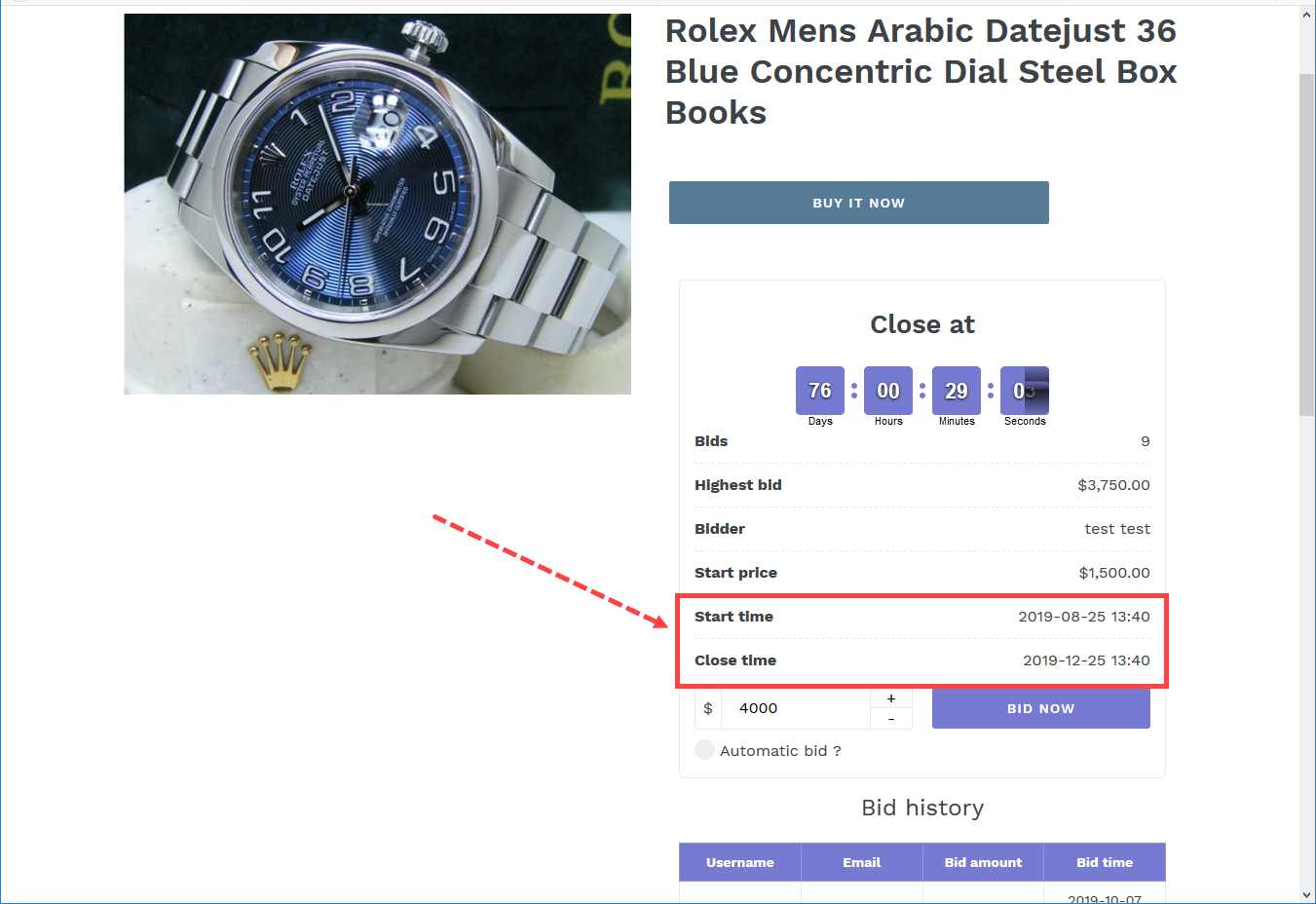 Starting price
Starting price: The amount to open bidding.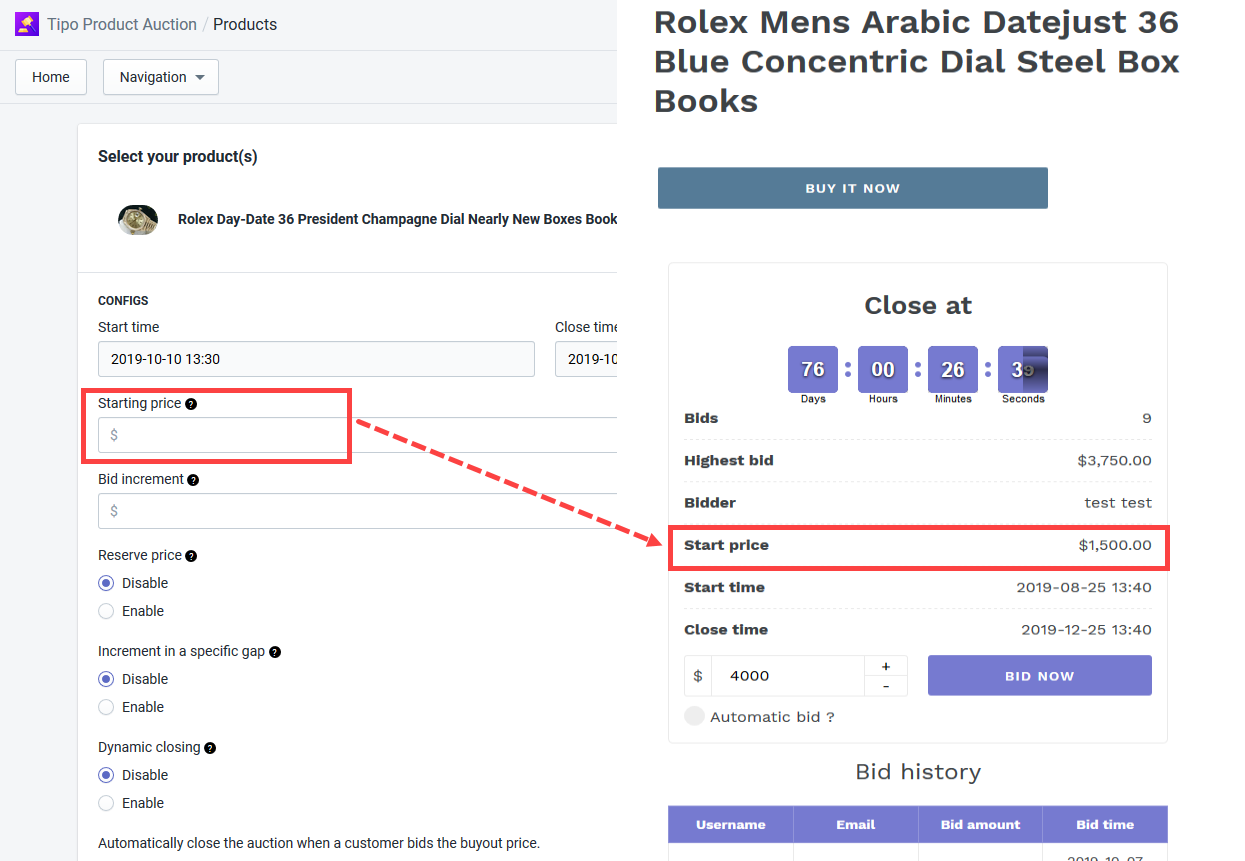 Bid increment
Bid increment: The minimum amount by which a new bid must exceed the previous bid. Let see the below example:
– The current price/opening bid are $10 USD
– The bid increment is $5 USD
==> The next acceptable bid is $15 USD. In another words, bidders have to place a bid >= 15 USD.
Reserve price
Reserve price: The minimum amount that you will accept as the winning bid in the auction. It prevents the auction from being won by a bidder who offers a price lower than the acceptable price.
– Select "Disable" if you don't want to setup the reserve price.
– Select "Enable" to turn on this feature. After that, fill in the reserve price amount in the "Amount" field.

Increment in a specific gap
Increment in a specific gap: The minimum amount an auction bid must be raised each time the current highest bid is surpassed in a specific price gap. For example: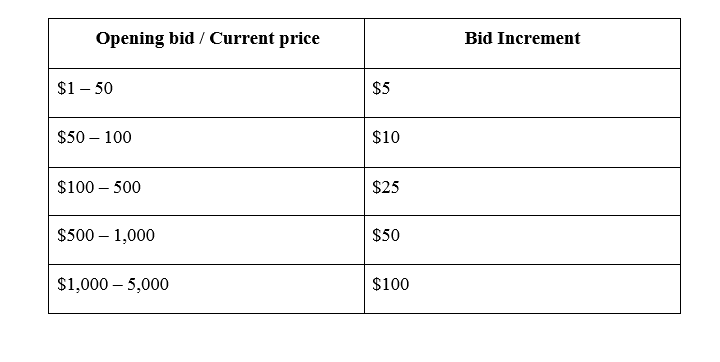 You need to enable the "Increment in a specific gap" feature, and define the bid increment for each price range.

Dynamic closing
Dynamic closing: When a bid is placed in this left time range, an extra time period will be added which allows bidders to increase their bid. When enabling this feature, you need to define the left time range and the extended time amount (Unit: minute).

Buyout price
Buyout price: A price that, if accepted by a bidder, immediately ends the auction and awards the item to him/her. You should select "Enable" to turn on this feature and fill in the buyout price amount in the "Price" field:

Automatic bid
Automatic bid: Turn on this feature to enable the automatic bidding system for bidders.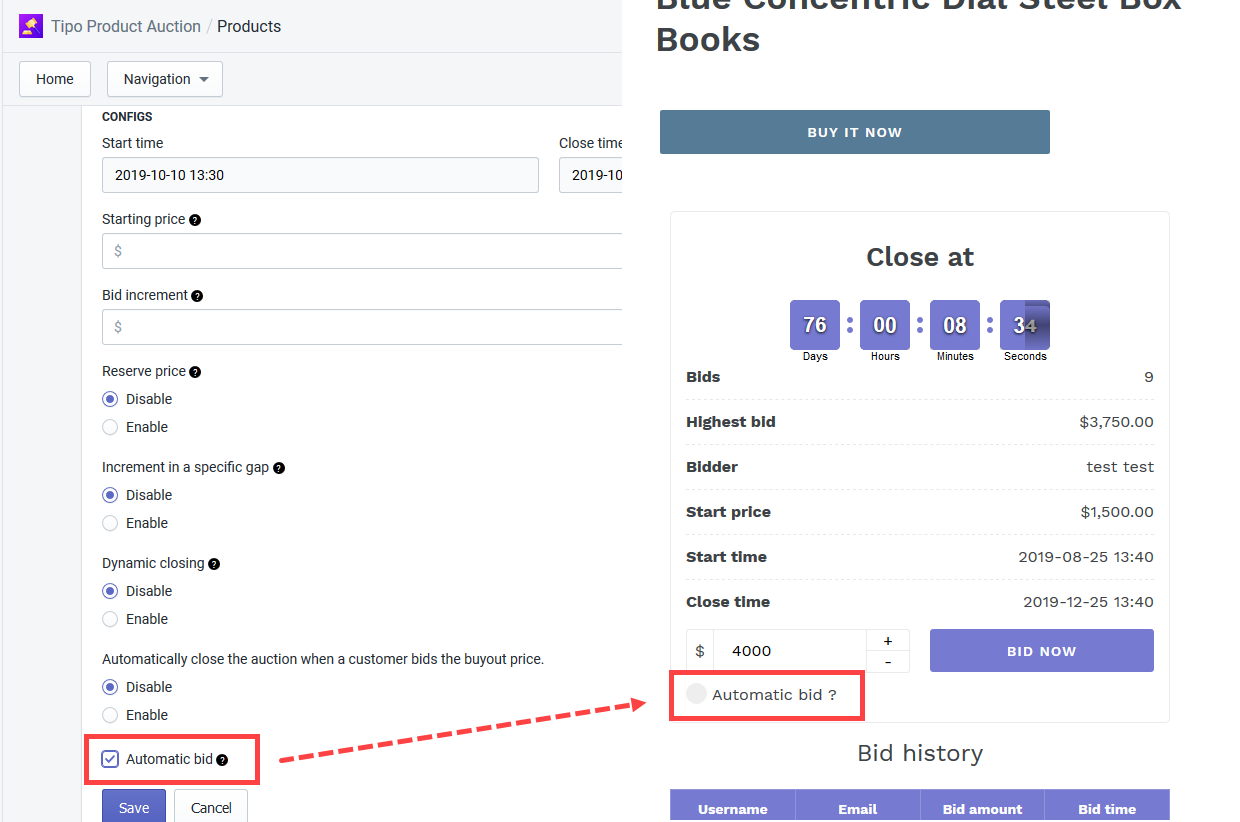 Finally, click "Save" to complete setting up your first auctions.